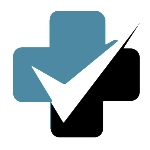 Jim Herndon, PA-C
Co-Founder, Physician's Assistant
Jim Herndon graduated from the University of Washington's School of Medicine Physician Assistant program in 2002. Jim is a Co-Founder of Addiction Medicine Consulting and a practitioner. He currently also serves as the Director of Treatment Services at Addiction Therapeutic Services, which he founded with his wife, Josie Herndon.  Deeply entrenched in passionate service of the local community, he continues to provide medical consulting services at Michael's House, Bella Monte, and Sovereign Health.
Jim started working in the field of addiction medicine at The Betty Ford Center in 2002 and in 2008, he became Medical Director of ABC Recovery. Jim was published in 2005 in the ASAM Journal of Addictive Diseases, having co-authored an abstract recognizing that Buprenorphine detoxification increases patient retention in treatment. This protocol has since become a nationally recognized model for opiate detoxification. He has continued his work with alcoholics and addicts, accessing and treating their medical needs.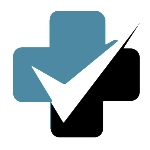 Dr. Ray Montella
Psychologist, Licensed Clinical Psychologist PYS-27062
Dr. Ray comes to Addiction Medicine Consulting with a true depth of experience in counseling and therapy.   Dr. Ray's passion for counseling shines through his work and educational history.  In the early to mid 2000s, he earned his Bachelor of Science in Human Services from University of Phoenix. He went on to facilitated Domestic Violence and Sexual assault groups for a Hawaii Social Services agency for over 7 years, and continues to do trauma work today.
Inspired by his experiences in social services, he went on to earn his Master's in Marriage and Family Therapy as well as his Ph.D. in Clinical Psychology from Saybrook University in San Francisco.  Since graduating in 2008, he has been a primary therapist at three local treatment centers including Desert Palms, Michael's House and Alta Mira, and is currently serving as a Psychologist at AMC. He is also the Clinical Supervisor for Addiction Therapeutic Services.
"I've been in recovery for the last 23 years and truly believe that people with addiction can get well and can move forward in their lives."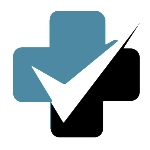 Saleem Noorali, M.A., L.C.S.W.
Psychotherapist
Saleem Noorali, M.A., L.C.S.W., is a psychotherapist with two decades of experience. Having worked in various settings including non-profit, governmental and private practice, his experience in behavioral health runs the gamut.   Saleem's experience in trauma and relationship counseling as well as addictions helps him to bring a well-rounded perspective to Addiction Medicine Consulting.
He calls his therapeutic style, "Compassion Attentive Therapy" because it refocuses clients on the practice of compassion as both an end goal and as a tool for healing. Saleem encourages clients to bring changes from within and engenders a sense of self-trust in clients.  He teaches clients stress management skills so that they can maintain physical and emotional strength as they continue on their journey toward a healthier life.  He teaches traditional coping skills as well as techniques for relaxation and self-reflection.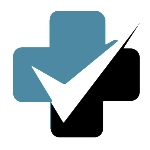 Ericka Hofmeyer
LMFT
Psychotherapy: Individuals, Couple and Families
Specializations: Addiction, Trauma, Learning Disabilities (Adults), and Senior Therapy
I have nearly a decade of experience assisting patients with multiple forms of addiction. Anxiety, depression, and family/relational issues can improve with therapy. I utilize: The 12-Steps (when appropriate), relaxation techniques, bereavement therapy, mindfulness/meditation, and behavior modification. These tools provide a sense of wellbeing, help to improve personal relationships, and bring meaning to life's experiences. I invite you discover the beauty found within.
The curious paradox is that when I accept myself just as I am, then I can change
– Carl Rogers