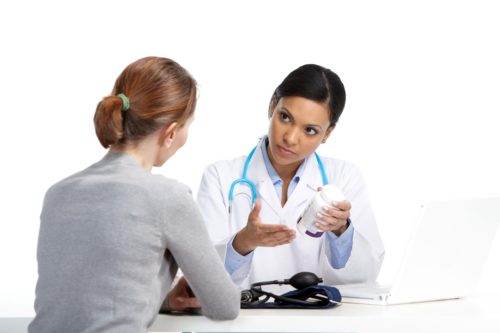 Not Able to Sleep with Early Recovery Insomnia
In the critical period of "early recovery" addicts often struggle with anxiety, irritability, depression and the dreaded condition of insomnia. Early recovery starts around the time a patient gets sober and can continue on for up to a year.  It can feel like torment if a person is not equipped with the right knowledge and tools to manage their withdrawal symptoms. Not getting a good night's sleep can worsen withdrawal symptoms and lead to other issues in the body like cardiovascular problems, deficiencies in immune response and… relapse.
Dr. Kevin McCauley wrote an informative piece on insomnia which says that sober time will help the brain to adjust to life without drugs and that the individual's sleep cycle will likely restore itself on its own. That is, if the individual in recovery stays in recovery and allows the brain plenty of time to heal itself.  He says that behavioral tools like "sleep hygiene" are more helpful than pharmacological tools at restoring sleep, so foregoing the pills is usually a good idea in this category of disorders!
Vicious Cycle of Insomnia
Insomnia affects people at all stages of life and recovery. SAMHSA reported that 25 to 72 percent of people in treatment face sleep disorders. Although insomnia is a common problem among those in early recovery and is often caused by withdrawal itself, a SAMSHA report showed that some alcoholics and illicit drug users became insomniacs before entering treatment.  Others relapsed as a result of their insomnia thinking they could finally get themselves to sleep if they consumed alcohol or another sedative.  Of course, this restarts a cycle which is vicious and debilitating.
Sleep is essential for many reasons beyond prevention of the major cardiovascular and immune system problems mentioned above. Sleep can help to regulate mood and metabolic issues and can even prevent weight gain. It can help improve memory and concentration as well. On the flipside, lack of sleep can negatively affect mood, metabolism, memory and focus.  Given that many addicts in treatment are trying to get several parts of their lives on track, including their psychological state, their physical health, employment situations, family relationships, etc., these additional sleep-related issues make multi-faceted and WHOLE addiction recovery that much harder.   For someone struggling with self-esteem, self-worth or body-image issues, weight gain will only add to their feeling of struggle.  For someone starting a new job, feeling like their memory or focus is impaired may reduce their confidence.
But, in spite of what seems like an inescapable downward spiral, Dr. McCauley tells us, "Sleep, I am happy to tell you, is one of the first things to come back on-line as the brain repairs itself."  He suggests that it only takes 60-90 days of sobriety to experience the long-awaited "Perfect Night's Sleep." He goes on to say that, "By six to nine months of sobriety, the sleep problem is in the box."
Read Dr. McCauley's article here and be inspired by what science is discovering addiction and insomnia.  If you are struggling with a sleep disorder be sure to communicate it to your clinician so that they can help you along in that initial stretch of early recovery.  If you are not in treatment, be sure to find a provider that is equipped to help you.
Reach Out to AMC for Help and Guidance for Early Recovery Insomnia
Addiction Medicine Consulting can help you with your medical needs including medical treatments, evaluations, psychological assessments, monitoring, and even counseling. We can be reached at (888) 803-0778.